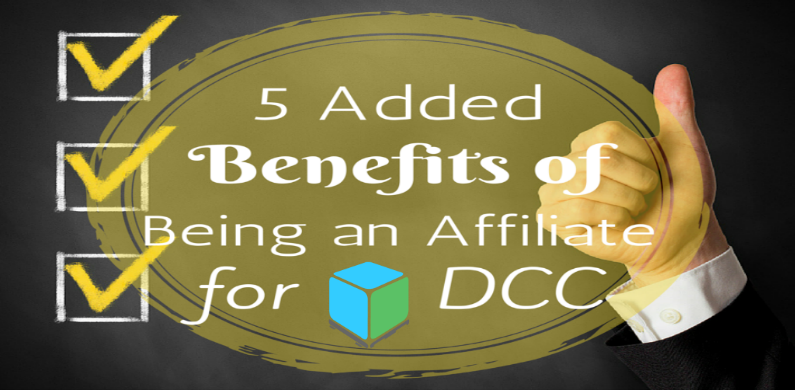 Domain Cost Club offers great at-cost pricing for Top Level Domains (TLDs) including classics, like .com, country code TLDs (ccTLDs) and new generic TLDs (gTLDs). All DCC members get to take advantage of this at-cost pricing along with at-cost renewals, replicated sites, and the ability to easily invite your friends to learn more, among other included services. Beyond these personal benefits of being a member, here are a few more benefits of being an affiliate for DCC that you and all other members and "domainers" will get.
1. News of TLD Releases
gTLDs have been gradually released by ICANN, the governing body of the domain industry, since 2008. New are still being released and are released at different set dates. Often times, these new TLDs have special pricing associated with their release. With so many new TLDs being released, it can be hard to keep track of what to wait for next unless you have a reliable news source. Look no further than DCC for your news of TLD releases. Simply navigate to https://www.domaincostclub.com/tlds.dhtml to see what domains are avaialble and what is coming up next, as well as pricing. Anyone has access to this page, so if you know someone interested in getting started with exciting new TLDs, this is a powerful page to share.
2. Domain Transfers
Even if you weren't lucky enough to originally purchase your domain through DCC, you can still transfer it to DCC for no additional cost. DCC offers all members at-cost transfers with no markup on renewals, unlike other registrars. When it's time to renew, take advantage of DCC pricing, or get started with an entirely new domain for a great price.
3. Bounties
If someone you tell about DCC decides to become a member, you get what DCC calls a bounty, also known as a commission. Bounties are one-time commissions that reward you each time someone you know signs up to become a member with DCC. Bounties reward you for sharing your smart choice to join DCC with others.
4. Lifetime Membership
Those interested in signing on to be a DCC member can choose from two membership options, the annual Club Membership for $99 per year or the Lifetime Charter Membership for a one-time payment of $499, no need to ever renew again. Both memberships allow you to enjoy at-cost pricing and earn commissions, but anyone seriously interested in buying a selling domains benefits most from the Lifetime Charter Membership. The Charter Membership makes sense if you're interested in investing seriously in domains, or if you want increased benefits from your membership like semi-monthly bounty payouts and giftable memberships. Charter members also enjoy other unique benefits and will continue to do so for the length of their membership (which is a lifetime!)
5. Wide Opportunity
DCC's wide selection of TLDs means huge opportunity and flexibility. Try purchasing bundles of cheaper domains or invest in higher market priced domains. The range of pricing and branding options available with DCC's TLDs provide a wide opportunity for you to invest and have fun!
Ready to Become a DCC Affiliate? Click Below to Learn More!