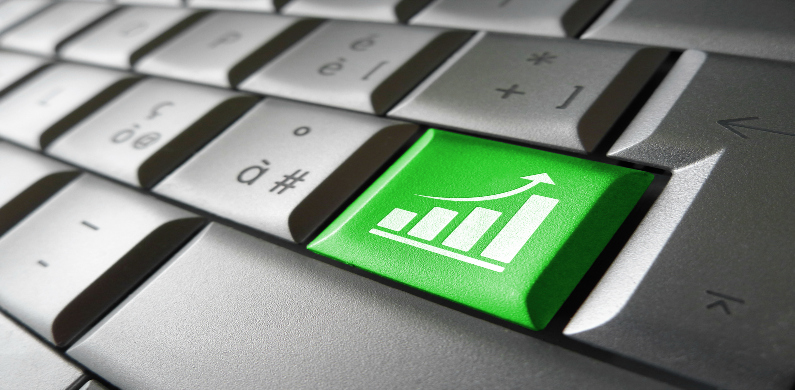 People have been making money purchasing and selling domains since the early days of the internet. Many people thought domain sales hit their peak with blockbuster sales like business.com, sales.com, and insurance.com in the 2000s, but that's not true. While many .coms that commanded wild pricing are now off the table, internet domains are opening up like never before and allowing people to invest at any level. Average people can now join in and invest in a world they were once priced out of. Read on to learn why investing in domains right now is more important than ever.
TLDs
As you may have heard, TLDs are changing the domain world. In the past, domains that could be purchased were limited to popular registrars like .com, .net, and .org. This made some domains in short supply and crowded a lot of people out of the domain world due to sky high prices for domains with these endings. But starting in 2008, ICANN, the governing body for domain names, began working to make more generic TLDs available. This meant TLDs that were once limited to your website address could now be part of the domain. Since these TLDs have started rolling out, the domain industry has changed for the better. The availability of these domains allows for unique branding opportunities and a chance for people to secure domains that they wouldn't have been able to afford as .coms. Endings like .legal, .chat and .money can help you build and diversify a portfolio like never before, at prices that many can afford.
Unique Branding Opportunity
With the help of the internet, you can find out lots of information on many people, including yourself. Because so much of our lives are on the internet these days, it's important to take ownership of your own personal brand and identity before others do. While social networks can be an easy way to do this, those networks own your information and it can quickly become out of your control. That's why your personal domain is the best bet to manage who you are, online. Consider a TLD like .digital or .marketing to build your profile at. This can include your resume or CV and anything you would like to share. Showcase your online persona to others to share how they can take back the internet and control what kind of information people find out about them. When you are able to use your first and last name in your actual domain, thats powerful SEO. That insures that the first results that come up about you are your website and something you want people to see.
The Internet of Everything
Have you ever heard someone use the phrase "The Internet of Everything?" This refers to our constant connectivity in many places, from our watches to our phones, people are always connected to the internet. This is good news for anyone interested in buying and selling domains. As the internet plays a bigger role in our lives, more and more people are using it each day. This means more people are in need of a website to build their brand or more people comfortable with the internet and looking to start investing in something like domains. Take advantage of the fact that the internet is everywhere and grow your domain portfolio to share it with new people.
Start Buying and Selling Domains NOW! It's EASY!