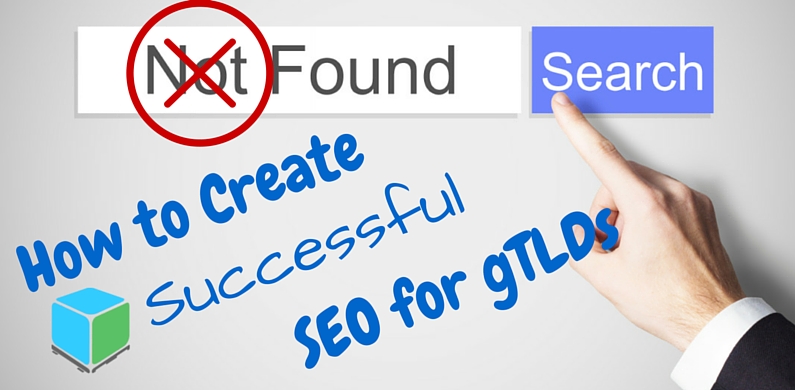 Search engines like Google are very important to your website, because that's how people will find you. Because of this, search engine optimization (SEO) is very important. SEO simply refers to tricks and tools you can use to ensure your website comes up within the first results for a specific term. SEO best practices are well documented for traditional TLDs like .com and .org, but do these same practices apply to the new gTLDs? Read on.
What You May Have Heard
As soon as new gTLDs came on the market, the myths about them started. One of these myths is that search engines like Google don't index these gTLDs, making it impossible to come up in search results, let alone appear on the first page. The myth says that the reason for this is that these domains aren't taken as seriously and can sometimes be host to junk sites. This myth and its reasoning are simply not true.
What Google Says
A quick search of reputable domain sites shows that gTLDs are not being (and never have been) left out of the search rankings and indexes. However, how Google treats these gTLDs exactly has been a bit of mystery, but that all ended just last week. As gTLDs increase in popularity, Google realized they need to make a statement about how they are treated by their search engine. In a blog post, Google confirmed that gTLDs will be treated just like .com, "Overall, our systems treat new gTLDs like other gTLDs (like .com & .org)." Google also clarified how keywords found in a gTLD affect your search rankings, indicating that all TLDs will be treated the same and that keywords in gTLDs will not improve search rankings, "Keywords in a TLD do not give any advantage or disadvantage in search." Google also shared that it is possible to move your site from a .com to a new gTLD and not lose your searching ranking and and SEO. Visit the full blog post to learn how to do this–this can come in handy as you move to your new gTLD.
What This Means for You
This is all great news! At first glance you may be worried that the keyword in your .gTLD won't directly impact your search ranking, but this is good news. The key is that Google will treat your new gTLD just like a .com when it comes to search. With gTLDs, you're paying much less for your domain and still getting the same treatment from the most popular search engine. You can save money and still come up tops in search. And remember, although your "key-worded" gTLD won't impact your ranking, your keyword gTLDs are still a great branding opportunity–so when your site comes up high in search results, people will remembers your website address.
The new gTLDs, though they look different, work just like more traditional .coms. Huge companies like Google realize the power of these gTLDs and treat them no different than more expensive domains. With Google taking the lead, more companies will realize the need to move forward with and highlight gTLDs. This is why it's important for businesses to focus on how to create successful SEO for gTLDs. 
Ready to Choose Your gTLD at a Discounted Rate? Become a DCC Member! Click Below to Learn More.