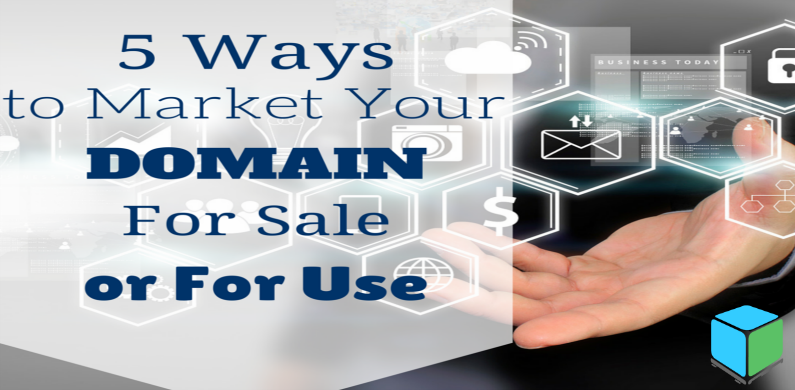 Now that you've purchased your domain(s) through DCC, how do you plan to use it? Your domain is an investment, no matter if you're using it for your own business or planning to sell it for a profit. Read on for ways to market your domain, whether you plan to sell the domain or use it, and get a return on your investment.
Domains For Sale:
Email Marketing
Email marketing is a great way to share that you have a collection of domain names for sale. Email marketing should be conversational and to the point. You're not trying to make a sale, you're trying to make a connection and tout the benefits of your domain.
Before you start emailing, remember that email marketing requires a double opt in before you can reach out to someone by email. That means someone needs to sign up to receive emails from you and then confirm they would like to receive these emails and their signup was not a mistake. This can be accomplished with a contact form on your website where visitors can sign up with their email. As you get their emails, send them a note to ensure they want to be subscribed. Then its up to you to market and share why others should be interested in investing in your domains.
Social Media
Social media is great place to promote your domains because people who will see you promotion are already online and browsing. You should promote on social media just how important it is to have a branded domain or share how much income you're building with domain sales. Make your social media posts fun, but informative and don't post so frequently that others grow weary of the information. Also, consider creating your own Facebook and Twitter account for your domain promotion, that way, you know that the people that fan or follow you are truly interested in the domain world.
Referrals
DCC offers great pricing on our domains through our membership offerings. As soon as you become a DCC member, you have access to at-cost pricing, which means you pay what we pay for domains. This kind of pricing makes DCC the right choice for many people, including people you already know. So consider sharing DCC with your network and each time someone you referred becomes a member, you will earn between $25 and $200.
Domains For Use:
Content Marketing
If you've purchased a domain to use for your own business, content marketing is an effective way to establish your business and promote your website. Content marketing is when you produce great content in the form of blogs, videos, and photos, and share them to drive people to your website. Consider creating a blog to go with your business website that talks about best practices within your industry. Or create videos that promote "how to's" within your industry. These are powerful ways to offer people something for free to drive them to your website and then share your business with them .
Search Engine Optimization
Search engine optimization or SEO is important for driving traffic to your website. This means doing research on sites like Google AdWords Keyword Tool to find out what words or phrases are popular in your industry. Once you find these phases, use them in your content marketing. To really get the most out of your SEO use these popular words and phrases in your actual domain name. Like beach.vacations or investing.money. The right keywords will market your site without you having to actively do so.
Not a Member of the Club Yet? Click Below to Learn More!