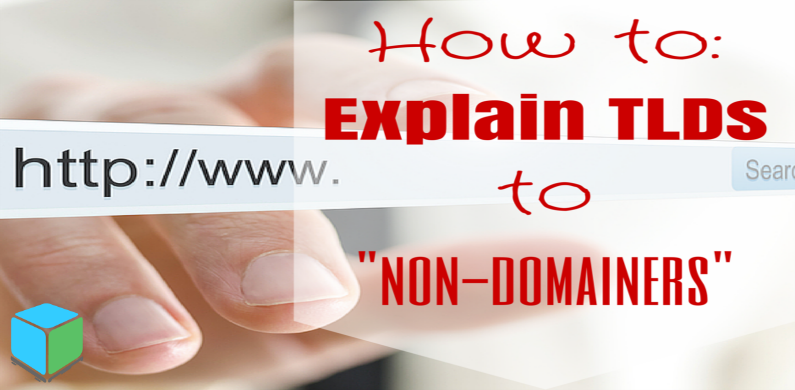 What is a domainer? The term "domainer" is slang, but is commonly used to refer to someone who buys and sells domains and otherwise does more with domains than the average internet user. Though you may not feel like it, you may be seen as a domainer when you buy that first TLD through DCC. This can be a good thing, allowing you to connect with other domainers and enter a networking world and marketplace with more opportunities. But it can also be seen as intimidating. People may assume that its impossible to get benefits from domain purchases or use without diving deep and becoming a "domainer."
To avoid this, here are a few tips on how to explain TLDs to make the domain world seem less intimidating:
Ease of Access
Domains don't need to be intimidating because they are so easily accessed by anyone who wants to get started. By joining DCC, members can easily search for and  buy the domain they want with a few clicks of the mouse. Up front pricing without markups through DCC means new users don't have to jump through hoops to find out the true pricing of a domain, it's right in front of them.
Your Background
One way to put others considering domains at ease? Tell them how you got started. Everyone has to start somewhere, so share your background and even share all that you didn't know before you started buying and selling domains. Humanizing our story makes domaining more approachable.
Education
The internet and this blog are full of resources for those who want to know more about domaining. Unlike investing in other opportunities, theres no need to pay someone to tell you how to invest or make money with domains. Start compiling links to your favorite resources to learn more about domains and direct beginners to them. Also have those intersted browse www.domaincostclub.com to learn more about domaning and the type of business person or networker that its best for.
Services through DCC
Another great way to get over the intimidation factor of domaining is to join a program like DCC. With the DCC membership its easy to search for and buy domains through DCC, no need to go to several different sites and compare prices. DCC prices are the lowest offered through the registrar. DCC also offers services like at-cost renewals and transfers. Not sure what this means? DCC explains for you on the website along with all the other benefits you get just for being a member. So if you know someone considering the domain world for investing, explain that it's not hard to be a domainer and they're just a few away steps with the help of DCC.
Ready to Learn More About the Benefits of Becoming a DCC Member? Click Below!