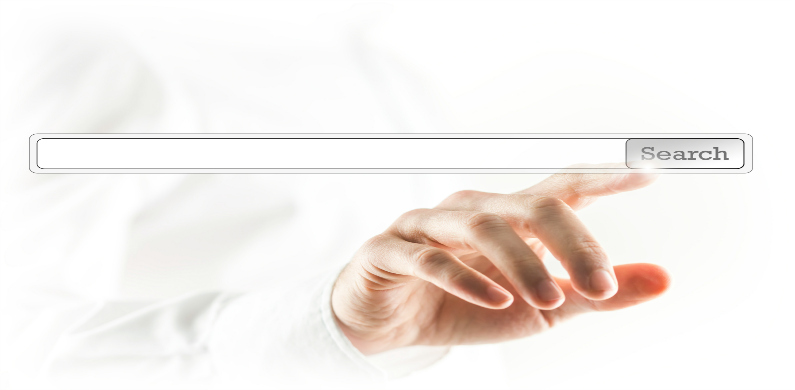 How many different websites do you visit each day? How many of those sites did you reach through a search engine? Chances are at least one of them if not more. Search engines are the gateway to much of the internet. People just like you go online in search of something, but not sure where to find it. Their search engine then directs them to a list of ranked websites. If you're like most people, you will only check out the top ranked results, even though there may be multiple pages of results that match your search query. This means that it is extremely beneficial for your website to appear on that first page of results.
But how do these websites make it into the list? Search engine optimization. Simply put, search engine optimization is a process used by websites to give them a higher ranking and more visibility in search results.
It used to be that search engine optimization, or SEO, was as simple as having the right keywords placed all over your website and in the code that makes up your website. But that's no longer true. While the big search engines like Google, Bing, and Yahoo have many number of factors that affect SEO with their service, they aren't sharing what all these factors are. Think of what affects these SEO rankings as a recipe. We don't know all the ingredients that make up this recipe, but thankfully top SEO experts have identified some.
Read on to learn how to include some of these ingredients in your website.
Your Domain
Before ICANN opened the gTLD world to more personalized domains, your domain didn't matter much to your SEO. When most websites had similar domains like .com, .org, or .net, these didn't add much to SEO other than credibility for the domain. Keywords have long been important in web addresses, but now they are important in domains as well. Websites that battled for top SEO ranking  with just their web address can now battle for it with their domain. Coffee.com now has to battle www.fresh.coffee. Think about the keywords that are important to your website and business and choose that domain.
Your Website
Keywords still play an important role in your website. Though they have been supplemented by some other important ingredients–which we will explain below–they still need to be a focus of your website. What are you selling? Why should people come to your website? If you're selling, local, fair-trade coffee, find ways to include those keywords and that keyword phrase in many places on your website. Search engines give preferences to website who use a search term many times in their website. This shows these search engines that the website must be a good fit for the search term since it is used many times on the website. However, that doesn't mean you should just type "local fair-trade coffee" on your website over and over. In fact, this is a bad idea. As search engines have gotten more complex they have been able to identify and even weed out websites that are trying to game the system and get all the clicks without providing good content
Your Content
Search engines like Google will often change what the engine looks for from websites to keep sites from manipulating it. One of the big changes Google has made recently has been a focus on quality content. Google is essentially a robot that crawls websites, so how does it know good content from bad? It doesn't but it has some rules for what it think makes good content. A big rule is content that is enjoyed, shared and supported by others is considered more legitimate. That means you can create quality content all day, but if no one is reading it, Google won't give it as much weight. So it is important to create quality content and get others to read it. How do you do this? Following the coffee example this may mean writing a blog on your website that talks not just about your coffee but about coffee in  general. What's the best roast? How do you tell good coffee from bad? Write these blog posts and share them with friends, on social media and other blogs if possible. You are creating quality content that is keyword rich that you are now hopefully building an audience for.
These are just three ways to build your SEO and SEO is always changing. Services like Google give a little insight into what their search engine is looking for every few months. Keep an eye out for these updates, keep checking back here, and continue creating great content.
Looking for New Domain Names at Wholesale Pricing? Check out Domain Cost Club!