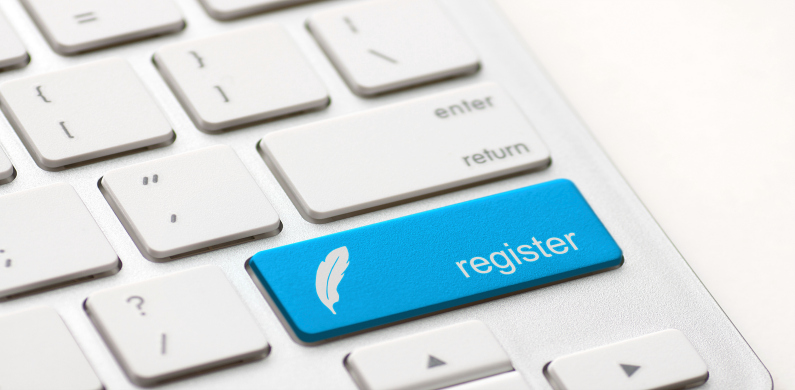 Now that you've decided that you want to join Domain Cost Club and start selecting your domains, how do you want to do that? DCC offers options for your domains including registration and transfers. Here's how to choose which one you want and how to do each different option.
Who Should Register Domains
If you need a domain and don't yet have one, registration is the right choice. Registering a domain means choosing a name at a domain like "mikes.pizza" and purchasing it through DCC. Once the purchase is complete, your domain is registered and ready to use. If you're not sure if you're ready to register, watch the DCC video and learn about all of the benefits of registration.
How to Register Domains
To register your domain with DCC, navigate to https://www.domaincostclub.com/ and select "Register" from the top menu navigation. You will then be taken to a page where you can search the availability and pricing on the domain you like, as well as get suggestions for other domains. Try typing in the word "optimized" into the search bar without adding any other information, the DCC search returns suggested options for you: optimized.club, optimized.cash, and optimized.pics. Not what you're looking for? You can adjust the search bar to include a specific top level domain (TLD) for you. Just click on one of the TLDs listed below the search bar or click "More TLDs" to see more searches. From this box you can now search any address at .marketing, .property, .diet, or whatever you would like. Once you've picked an address, you can see what it will cost you as well as what it would cost you through other registrars like eNom and GoDaddy. Once you're satisfied with your domain, select "Add to cart" and proceed to check out.
Who Should Transfer Domains
If you have one or multiple domains that are up for renewal with your current registrar and you want to explore at-cost pricing with DCC, consider transferring a domain. Transferring a domain will allow you to take advantage of DCC's referral program as well as at-cost pricing for your current domains and any new domains you purchase.
How to Transfer Domains
Domain transfers are currently in the testing stages for DCC, but will be available soon. In the meantime, navigate to https://www.domaincostclub.com/index.dhtml and click on "Transfers" at the main menu navigation. Now type your domains to see how much money you could be saving on each on with DCC.
Not Yet a Member? Get Wholesale Domains NOW!