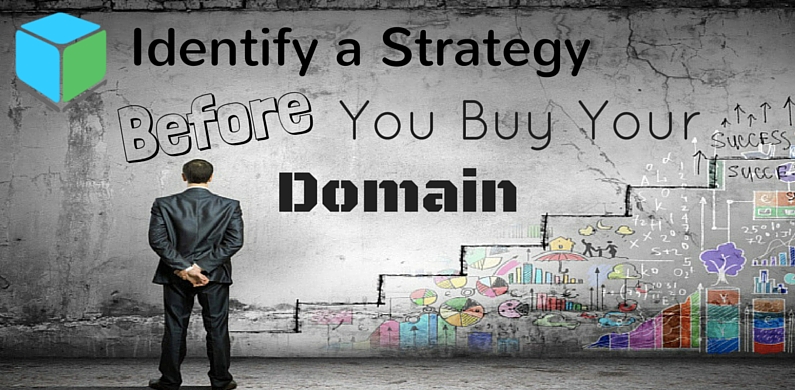 With affordable pricing and innumerable options, it can be easy to want to buy every new .TLD out there. But do you know what you will do with them? Having a plan for your domain is important, because it allows your to get the best value and ensure a return on your domains, whether that's traffic and a thriving online business, or a great sale price for your domain. Read on for tips on developing the best strategy to use to buy your domain.
How Popular is the Domain
When you're looking to buy a domain, do research into the popularity of that domain. As new TLDs become available, some are gaining more interest than others. Like many things in life, the more popular a domain is the more likely you will be able to sell it in the future or increase the value of it. TLDs can be fun and unique but if you're interested in getting value or selling in the future, research which are the most popular new TLDs. Industry, length of TLD and marketing will affect how popular a new GTLD is. Do your research before buying.
What is Your Sale Price
If you're buying TLDs to sell down the line, you should have a sale price in mind. This sale price is what you would accept for your domain. This will help you understand what if a good value for you for a domain. What is the right price for someone else, may not be what is right for you. Is your sale price way above the current cost of the domain now? Understand that you may have to hold on to the domain for a period of time before you can earn that price. Is your sale price close to what you're paying for it today? You can expect to get that sale price soon with the right marketing moves.
Who Would Use the Domain
A domain that is important to you, may not be important to someone else. Consider the market for the domain you're buying. if you want to eventually sell your domain, versatility is your friend. Consider more generic domain names that refer to industries rather than to proper names. Ask people in your industry what type of domain name they would be interested in, this will give you an idea of the market for the domain you just purchased if you decide to sell.
How Long Will You Own the Domain
Knowing when you want to sell a domain is an important factor to consider before purchasing. If you want to sell your domain right away, why are you buying it? The longer you are able to hold onto a domain, the more likely you will get the sale price you want for it when you do decide to sell. A domain is an investment and if you can let your investment mature or wait until others are interested, you stand to have a much better financial return.
With the low cost of TLDs it's easy to want to buy them all. You can buy as many domains as you want, just consider how you will use them before your buy. Smart domain buying is better for your business and ensure better returns in the future.
Click Below to Learn How YOU Can Get Wholesale Pricing on Hundreds of New TLDs!