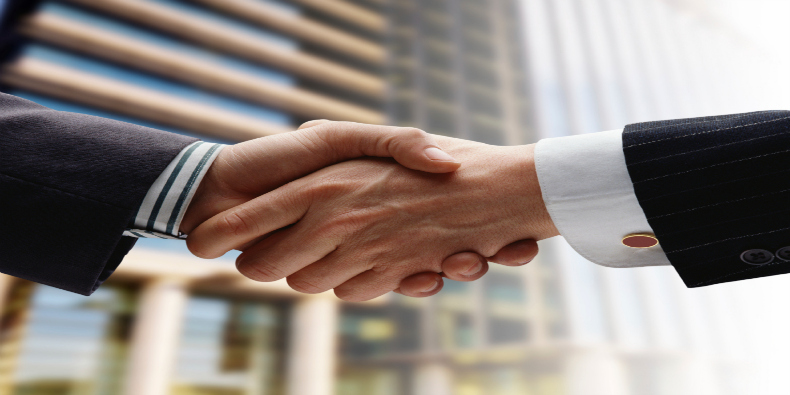 If you are in sales, have worked for a startup, or are an entrepreneur, then you have definitely heard the term "elevator pitch." For those of you that don't know, an elevator pitch refers to the ability to sell your product or service to someone, and hopefully pique their interest in it, within the time it takes to ride in an elevator with them (less than a minute).  The elevator pitch, which is obviously not always going to happen in an elevator, is useful when explaining your business to an investor, a potential client or customer, or a potential partner.
The truth is, having an elevator pitch prepared when people ask, "what do you do?" is crucial for any person working at any business. You never know when a casual conversation could turn into a business deal, so being prepared when the time comes will most certainly benefit you.
The following 9 tips will help you to convey your "pitch" clearly and concisely, without coming across as a "salesman."
1. Short and Sweet
As mentioned above, this description of your business needs to be under a minute long, while still being clear about what it is you are offering. Don't use jargon related to your industry – assume this person knows nothing about your business and spoon-feed them the idea.
For example, if you're an online marketing agency, don't say "we have expertise in SEO." Instead, say "we help businesses get their websites on the first page of Google's search results."
2. Clear Benefit
Speak in terms of what this product or service will do for THEM. You will have to tailor this to your audience; whether it is a potential customer or client, a potential partner, or an investor. Regardless, let them know how this product or service will make their life easier, better, or solve a problem for them. Explain this right away in simple terms.
For example, let's say you are an affiliate marketer for Domain Cost Club, and you are trying to get a potential new member to join. You would want to let them know about the flexibility of working from home, the exponential earning value, and of course the overall value of the DCC membership in terms of discounted domains.
3. Differentiation
So you've explained the benefit of the product or service, now it's time to integrate your unique selling proposition into the pitch and explain why this person should want to buy from or invest in YOU instead of your competitors.
Going back to our example above, there are many companies that offer affiliate marketing programs. You would want to explain why DCC is the best place to become an affiliate marketer. Perhaps you would want to mention how easy it is to get started, the stellar support offered in building your network, or the top-notch level of the actual product you are selling.
4. Greed Factor
Everyone wants to make money, and everything relates back to ROI – it's as simple as that. Quickly explain how your product or service will either make or save this person money. If your business doesn't directly do that, figure out an indirect way to integrate this concept.
Someone who is potentially interested in an affiliate marketing opportunity, for example, will be most interested in the possibility of, ease of, and length of time it will take to start making money.
5. Credentials
Explain who you are, and your affiliation with this product or service. What do you do for the company and why are you qualified to be speaking about or selling it? This would also be a great time to include some recent success stats.
If you earned $15,000 in your first quarter as an affiliate marketer, that would be a great selling point to a potential new member you are trying to close. Relate to them and let them know you have been where they are.
6. Easy to Join
No one wants to go through a long, overdrawn process to get involved with or join something. If all they have to do is fill out a simple form, some short paperwork, or view a 10-minute slideshow to get started – point that out.
7. Leave them Wanting More
Remember, this first encounter is just a door opener to a more in depth conversation. Keep the upper hand in the conversation and pique their interest just enough for them to want to learn more. The more you talk, the less interest your garner. Stop when you know they seem interested, and then suggest getting together another time to go more in depth or show them more facts and figures.
8. Be Conversational
No one – I repeat, NO ONE – likes to be "sold to". Do not sell your product, service, or yourself to this other person. Keep it casual and conversational – this works great in a social setting. Get your point across, and don't push.
9. Practice, Practice, Practice…
You already know practice makes perfect! Practice this elevator pitch on your family and friends. Do they automatically understand the points you're trying to get across? Would it make them interested in learning more? The more you repeat your key points, the more casual it will come across when this moment occurs in a natural setting.
Including the factors above in your elevator pitch will not guarantee that you get your investment, or close the sale – it is only meant to open the door to a secondary conversation.
With a large focus on #7 and #8, you give yourself the upper hand in this sales-driven conversation. Acting natural, as though you would be helping THEM achieve success by allowing them to participate in your offer will help draw the other person in, and give you leverage to hopefully close the deal in the secondary meeting you are bound to set up!
Earn Money NOW as an Affiliate Marketer!