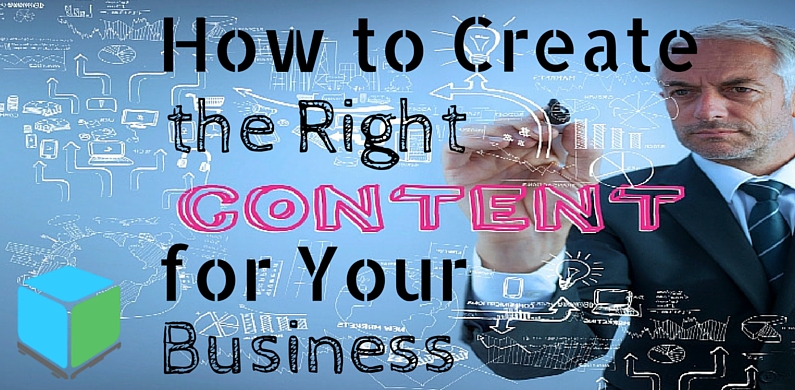 Website design is very important to attracting and keeping visitors on your site. When people think of design for their website, many think of layout, navigation, images and color scheme, but many people forget an important part of website design–content. What your website has to say is just as important as the layout or colors and should be treated as such. So how do you choose and create the right content for your business? Read on for a few ideas that can be applied to any website, no matter your business.
Industry Trends
Industry trends are a good resource to dictate what you should have on your website. Industry trends might include popular website designs, or news and stories everyone is talking about. To find out about what's going on and new in your industry, consider setting up Google Alerts. These alerts will come into your email as frequently as you set them–daily, weekly, whenever news occurs–and tell you what's happening in your industry.
Another resource for trends may be the top websites in your industry. Who are the leaders in your business area? What do their websites look like? This can guide your content strategy and how it mixes with your design. Just be sure to use these sites as inspiration, not something to copy directly off!
Updates
Updates on a website are important because they show that your website is active and so is your business. People searching for the services you offer may visit your website to see if your business is robust of even still open, so make sure your content reflects this. One simple way to do this is to share your blog updates on the main landing page of your website. Unless your website is solely a blog, it should not be the main page of your website. However, your blog should be easily accessible from your main page, especially if it's something you update frequently. Link to recent blog posts on your website and go a step farther and add an image to go along with your updates. Try to change this links out weekly or more frequently to keep your content timely.
Mixed Media
Mixing up the type of content you share on your website, even on your landing page, is important. With millions of options of website to visit online, website visitors can  get bored easily, especially if your website is all text. Add in photos and videos to break up your website content and give visitors a reason to keep clicking. Also keep your text in small paragraphs that are easy for visitors to read, consider lists or headings like in this blog post to keep people reading without overwhelming them with long paragraphs. Subpages on your website can rely on text more as needed, but your landing page should be a rich experience of different types of media.
Blog
Blogs are a great addition to any website. Blogs allow you to share lighter content that is updated frequently and connected to timely news, events and trends. While text on your landing page may need to be edited and adjusted many times before you get your messaging just right, blog postings can be less serious while still offering great insight. If you're going to create a blog, make sure you have time for it. Just like the outdated content we mentioned earlier, having an outdated or abandoned blog can make it look like your business is no longer active. Set an editorial calendar for your blog so you know when you have content you need to create. If you plan on posting less frequently, consider making a note on your blog about how frequently it's updated, so people will know there's a post coming soon and that you haven't forget about your blog. Also remember that blog posts can be short, include lots of photos or just videos–even made by others. A blog doesn't have to be a huge commitment,but it does add a lot to your website.
Remember content is an important factor of your website. Try to keep the content for your business up-to-date and relevant. This ensures your website visitors will keep coming back and stay engaged.
Get Hundreds of Unique Domain Names at COST! Click Below to Find Out How!