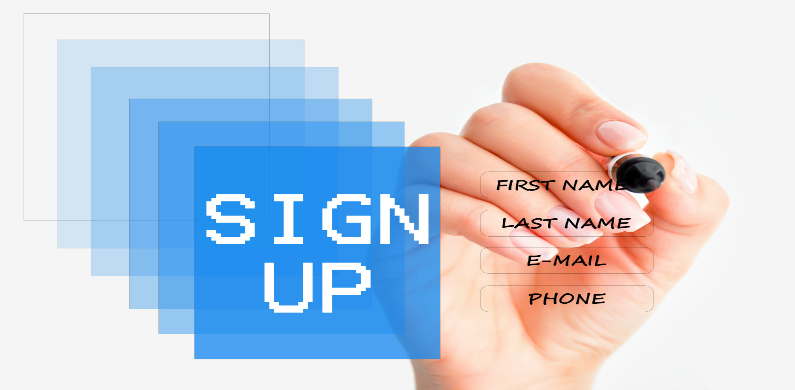 So, you got your target customer (we hope,) to click your offer or ad – now it's time to make sure you close the deal and get their info. Whether you're goal is to collect an email address, garner a subscription to your blog, or have your customer complete a download, etc. the second most important part of that process, after creating an effective ad or offer, is the effectiveness of your landing page.
There are many reasons a lead may click the ad and then fail to complete the landing page form, but listed below are some best practices you should follow in order to design landing pages that convert.
1. Consistent with the source
The "one size fits all" method that many people use for landing pages is simply not effective anymore. Your offer, writing style and design should be consistent with the channel it is being displayed on. For example, if your offer is a discounted price on an affiliate marketing membership being shown on Facebook, your landing page should reflect that. You would want to use more casual, peer style writing than you would if your offer were a whitepaper download coming at the end of a Forbes magazine article. Also, make sure to use some of the exact language you had in your ad from the original channel in your landing page. This reassures the lead that they have clicked into the right place and it's the page they want to be on. 
2. Take audience into account
Each channel you use to advertise can potentially have different audiences viewing your content. The style of copy, design of the landing page, and content on the page should always be tailored to fit the type of person clicking your offer and the channel that they came from. Who did you target in your ad or offer? What kind of content resonates well with them? Your landing page should reflect the "mindset" of your lead based on your targeting and where they clicked over from.
3. Closes the deal
Use clear and concise sales language in your landing page. Your lead wants to know exactly what your offer is, why they should want it, and what they can expect after submitting the form. Bullet points and check marks come in handy here. Use strong, action language, like "download the guide," or "get a call from one of our experts," to ensure the lead understands what the exchange of information is for.
4. Shortest form possible
The process of landing page completion should be as painless as possible for your viewer. Extensively long forms are an enormous deterrent for leads, and increase the chances of abandonment. Only require the fields you absolutely need from this person in order to get in contact with them, nurture them, or get them what they need for the offer they clicked on. One other option if you absolutely have to have a long list of form requirements is to have multiple parts, or a form that builds. Once you receive one or two of the form fills, then they move on to the next part of the form. However, avoiding a long form is always the best option.
5. One clear CTA
There is nothing worse than a landing page that has so many calls to action that the lead doesn't know which one to click first. Make this as easy a path as possible for your potential customer. They should know exactly where the CTA button is immediately upon opening the landing page; in addition to what they need to do (i.e. fill out the form) and what they are getting in return. The CTA should look clearly like a clickable button, should stand out against the rest of the page, and should use action language. Examples of good CTA's include: "Download Now!" – "Get My FREE Quote!" – "Sign Me Up!" – etc.
6. Limit Distractions
Too many links, buttons, images, and the like, floating all over the landing page simply distract the lead from what you actually want them to accomplish while on the page, which is filling out your form. The more opportunities they have to click out of the landing page, the more you are increasing your chance of the form never being completed by a potential lead. Save the social links, blog posts, and homepage links for the Thank You page, once the lead has already submitted their info.
7. Urgency is a plus
If it makes sense to include verbiage such as "limited quantity," or "limited time offer," do it. It's marketing 101 knowledge that urgency can increase the chance of your sale based on consumer psychology. It won't make sense to include urgency on every offer or landing page, but is a great option if you are able to make it relevant.
8. Contrasting colors
Using contrasting and complimentary colors throughout your page is the best way to direct your visitor's eyes on the particular path that you want them to follow. Contrast in colors makes the copy easier to read, makes the CTA really pop off the page, and is simply aesthetically pleasing to the eye. For example, an orange CTA button looks great when the entire page uses muted blues and whites. Your visitor's eye is automatically drawn to the one color that stands out above the rest.
9. Limited Copy
Again, you want this process to be easy and painless for the lead – you don't want them to feel overwhelmed by two large paragraphs they feel they have to read before filling out a form and giving you their information, and instead decide to abandon the page. A heading which reassures them they are one step away from redeeming the offer they clicked on, a sub heading, and a few bullets should be enough to explain again, after having already seen your ad and been interested in the offer, to the lead what will happen once they hit that submit button.
10. Responsive design
Always remember that your landing page needs to look just as clean and well designed on a mobile device as it does on a desktop computer. In fact, it would behoove most marketers to put more emphasis on mobile devices than desktop, as mobile is quickly becoming the primary viewing device for most people. Make sure your template and design stacks your content the best way possible, and that your form is always above the fold. Do not force your lead to scroll, or potentially click out because they don't even know there is a form to fill out below the fold.
The best practices listed above will help you to ensure you are designing landing pages that convert leads into customers. However, the channels used, quality of your ad or offer, and a number of other factors go into the success of a campaign. Stay tuned for next week's article regarding best practices for "Thank You" pages.
Are you interested in earning a second income while working from home?