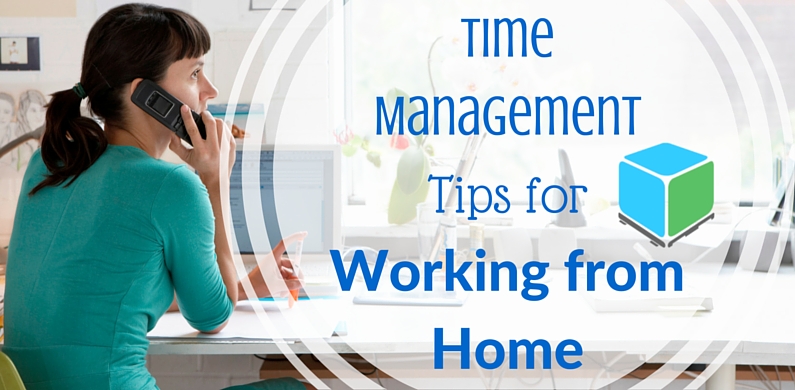 Working from home is an amazing opportunity, but it can come with some obstacles. It's not always easy to find time to work when you don't keep normal hours, and sometimes your home is just too relaxing to do want to get any work done. We've got a few tips for working from home that will help you manage your time and make the most of the freedom.
Identify Your Most Productive Times
Now that you set your schedule, it's time to find out what works best for you. Are you a morning person or a night owl? What does your day look like before you add work? Where can you fit in a few hours to get down to building your business? These are great questions to ask yourself. Working from home can mean working completely independently, or working with other people's schedules. Identify the time that works best for you to get work done each day and stick with it while being mindful of anyone you do business with. Late night hours might be great for you, but if you've got to make phone calls to customers and clients, this wont work for them.
Share Your Schedule
Now that you've identified your schedule, share it. Many people who work from home have families to take care of and relationships to be considerate of. It's up to you to let these people know your work from home schedule so they can respect it. This allows you for more uninterrupted time as people will know to leave you to your work during your set times. It's also a good idea to share your schedule with any clients or customers you work with regularly. This way customers can know when to contact you and you can be sure that your personal time will stay just that.
Leave Your House
If you've worked from home before, you know that sometimes there's just no getting work done in your house. Whether is distractions or your attitude, sometimes the best way to be productive is to get out of the house and into a new environment. Find a coffee shop that you like that isn't too busy when you need to get work done. Many restaurants also offer free wifi, or better yet, check out the local public library. Most offer wifi with easy access and you're almost always guaranteed a quiet spot to get work done.
Give 100%
As we talked about above, many people work from home to better accommodate family and relationships, which is a great idea. However, it's important to dedicate your full attention to one thing at a time. When it's time to get your work done, make sure it has all of your focus–no running loads of laundry or chatting with your kids when it's time to do work. This ensures your get your work done and that you have the time to give your all to your family when your work day is done.
Working from home is a great opportunity, but also comes with lots of responsibility. Learn how to better manage your time and watch your business flourish.
Interested in Making Money While Working From Home? Click Below to Learn How!