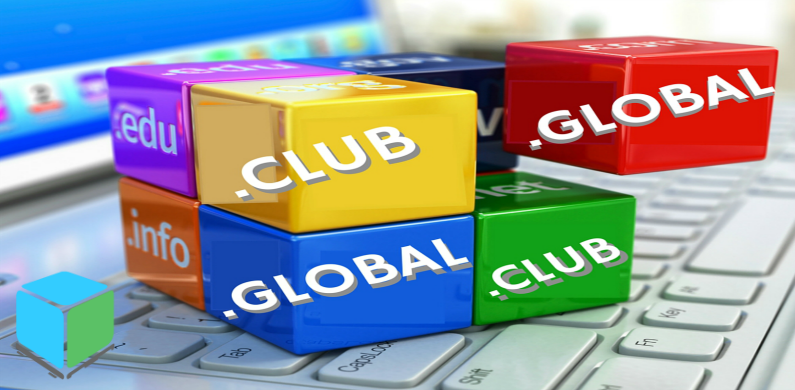 With so many new gTLDs to choose from, it can be difficult to know which domains are right for you and your business, product, or service. Here, we discuss two popular TLDs, the .CLUB and .GLOBAL domains, and how they can work for you.
.CLUB
Why it's popular: .CLUB is a relatively new gTLD but is already becoming very popular. Companies and users seem to like the opportunities available by branding themselves with .CLUB and this early frenzy is driving others to join the…club. Think wine.club, chicago.club, or mybook.club to name a few. The name lends itself to a website of business that people want to connect with. Because of its popularity, .CLUB has even has some record-breaking sale prices like those seen in the .com era. It's clearly a hot gTLD, but is it for you?
Who should buy it: Despite its popularity, .CLUB websites are still quite affordable. The obvious customers for .CLUB would be anyone who owns or runs a club. These can be actual businesses like a brick and mortar club in your city, or things like a book club or swim club. Clubs of all types often need a website to connect with and unite members, so this is a good gTLD to have in your portfolio, even if you don't plan to use it yourself.
Pricing: .CLUB gTLDs are for sale through DCC for $18 for a one year registration. If you're a DCC member, that price goes all the way down to $8.05. It's a smart investment for one of the most popular new gTLDs.
.GLOBAL
Why it's popular: Thanks to the internet, any business has the potential to connect to customers all over the world. Using a gTLD like .GLOBAL demonstrates that you can and do work with people all over the globe. This domain is popular for companies that have a  multiple country reach, or those who are just striving to expand. .GLOBAL as a gTLD can be used by many companies, so it's a smart portfolio buy.
Who should buy it: Anyone who wants to expand the reach of their business should buy and use this domain. Maybe you only want to start doing business in one other country in addition to yours, .GLOBAL is still the right choice. People see .GLOBAL and associate it with a growing company. Individuals and companies who operate in multiple languages are also smart to use a .GLOBAL gTLD to demonstrate their flexibility. Have .GLOBAL in your portfolio for when your business grows and consider using it yourself!
Pricing: .GLOBAL gTLDs are for sale through DCC for $80 for a one year registration. If you're a DCC member, that price goes all the way down to $50. Start going global with your company by choosing the right gTLD.
Check back at this blog to learn more about the many other gTLDs offered through DCC!