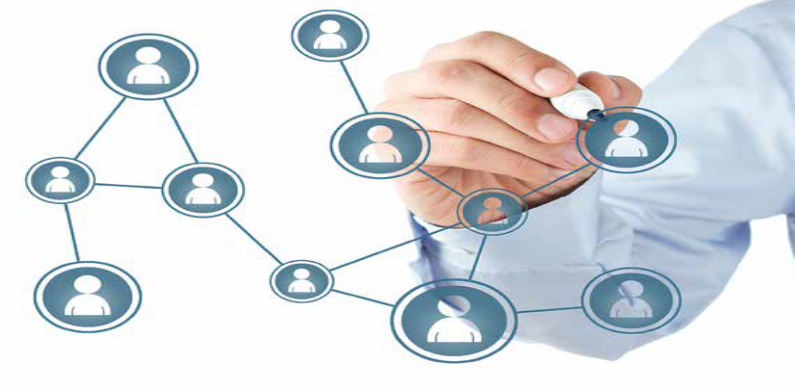 There are currently over 350 million users and over 1 billion searches per day being performed on the LinkedIn platform. If you haven't signed up and taken the time to create a profile yet, you are missing out on immense business networking benefits. Contrary to what people may think about the platform, it behooves both B2B and B2C business to jump on board. At first thought, affiliate marketers may wonder how using LinkedIn could augment their business practices. Well, there are a number of ways. The following are the top 3:
1. Networking Benefits
Every affiliate marketer should know that the core of their business success is hinged on their ability to build their network and sell their product. LinkedIn provides a robust platform of users that are on the site specifically for business networking. Whether a user is looking to promote their business, promote their personal business goals, or search for potential employees, the user's mindset is business-focused while on the platform.
Affiliate marketers of B2C products can do especially well on LinkedIn. For example, if the products you are selling as an affiliate are wholesale domains, you could center your entire profile on this subject. By introducing consistent keywords throughout every section of your profile and your "Skills and Endorsements" section, you will appear in search for those searching "domains," "internet," "websites," etc.
Affiliate marketers in any subject category can seek out and connect with user they think might be interested in their product, or making money at home as an affiliate marketer themselves. Use LinkedIn to locate potential leads based on keywords, location, skill sets, and more!
2. Affiliate Marketing Groups
New and seasoned affiliate marketers can always be learning new ways to succeed in this ever changing affiliate marketing landscape. Affiliate marketing based discussion groups on LinkedIn are one of the most effective ways to continue learning new techniques to better your craft.
Many affiliate marketing and sales/marketing professionals groups have thousands of daily active members and an ongoing stream of useful content and discussions. Not only can you, as an affiliate marketer, use these groups to ask questions and learn, you can also use them to promote your own content and find more leads that are very clearly interested in affiliate marketing to add to your network.
3. Publishing Platform
We have mentioned the importance of blogging, creating content, and content marketing time and time again on our blog. LinkedIn's publishing platform is an awesome place to create and publish your blog posts, with the intent of promoting it to a business audience. Of course, you can still post your content on any other platform.
LinkedIn's blogging platform has quickly become one of the most searched and read content stream on the Internet, mostly because of the reliable sources creating this content. LinkedIn writers create content regarding everything from business, finance, and current events, all the way to consumer products, reviews, and more. Not taking advantage of this amazing platform and built in audience of potential leads would be absolutely absurd for an affiliate marketer looking to increase their network.
The reasons mentioned above are just a few of the benefits an affiliate marketer, or any other business person looking to network and promote their business, will see from becoming active on LinkedIn. As with anything, developing a following and truly building up your presence takes time and effort on your part. Make sure you spend time making sure your profile is impressive and that you participate in group discussions, not just self promote.
If you go to the effort of providing valuable and creating meaningful business relationships on the LinkedIn platform, you are bound to increase your business success.
Are you interested in earning a second income while working from home?